A union is only as strong as its members and at OPCMIA Local 11, we're strong. Through our internally elected leaders, our collective bargaining ensures fair pay, better benefits and a voice on the jobsite. Union members receive the protection of union contracts that safeguard your basic rights. Through collective bargaining, our representatives negotiate to guarantee higher wages, more benefits and safer working conditions than what is afforded our non-union counterparts.
Benefits at OPCMIA Local 11
Better Wages – Everyone knows that members of a trade union earn more throughout their careers than those who are not in a union. Bargaining with management as a group gives us a stronger voice and ensures we will attain higher pay and important benefits such as retirement plans and health insurance, which means you can provide for yourself and your family for life.
Healthcare – Medical expenses are the leading cause of bankruptcies in the U.S. You can protect yourself and your family from those grim circumstances through the group health insurance plans provided by the union.
Retirement – No one wants to work forever and in no industry is that more true than construction. The physical demands of the trade often mean that your career could be shorter than someone who sits in an office all day. Union members have money set aside in a pension plan for every hour they work so you can rest easy knowing your future is secure.
Training – As union members, we don't get all these perks just because. We understand that to get the best, we need to be the best. The OPCMIA offers education at every level – from Job Corps training for those with no experience to formal apprenticeship programs that provide classroom instruction in conjunction with (paid) on-the-job training. As you continue your career path, we also offer journeyman upgrading programs to keep you up to date on current safety standards and the latest developments in the industry.
Solidarity – As important contributors to the construction industry, union plasterers and cement masons take pride in our jobs and our value to the jobsite. For over 150 years, OPCMIA has represented and trained plasterers and cement masons to protect and promote the quality of our industry and the livelihood of our loyal members. We are proud to continue this tradition while ensuring the very best for our members.
Thank you for your interest in joining the Local 11! Please fill out the form below, and one of our representatives will be in touch.
Gerardo Gelacio – Cement Mason Apprentice
"I became a cement mason apprentice right after high school. I followed in my father's footsteps. I knew it was a good choice because growing up we were able to have a good life because my dad was a union cement mason."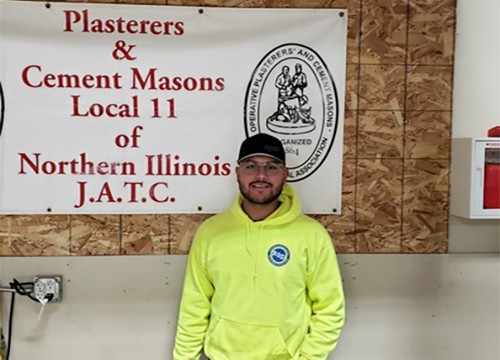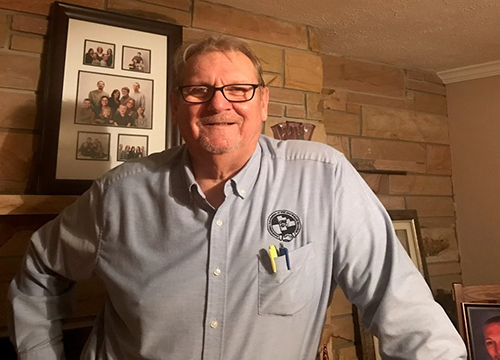 Les Cheney – Retired 45 Year Member/Cement Mason
"Being a union cement mason allowed me to spend my days outdoors doing what I loved while building everlasting relationships with fellow cement masons and providing for my family."
Nate Varble – Plasterer Apprentice
"I was working various non-union labor jobs for several years before becoming a union plasterer apprentice. I realized that to secure my future that I would have to join a union to better myself and give my kids the life I want for them."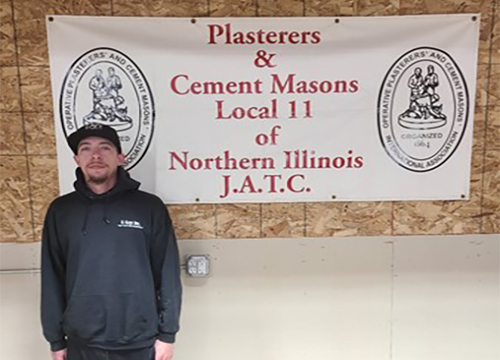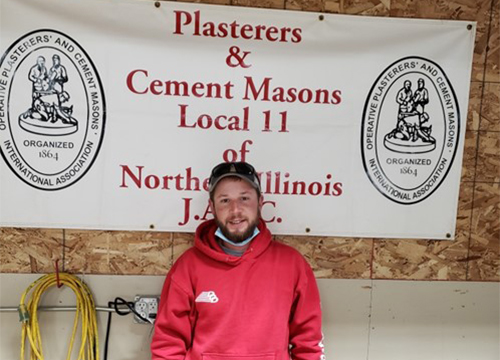 Tanner Hanley – Cement Mason Apprentice
"I became a cement mason apprentice because I knew that I would be able to learn a trade and make a career out of it while making a good wage and earning health insurance and putting money into a pension. When I am ready to start a family I know that I will be able to provide for the future."
Todd Tidwell – Plasterer Apprentice
"I went 18 years working various non-union construction jobs and was just never satisfied. I was also a member of the steel workers union as a production mechanic during that time. I was drawn towards the plasterer's union because of the brotherhood. I am looking forward to having a retirement, and being able to enjoy it."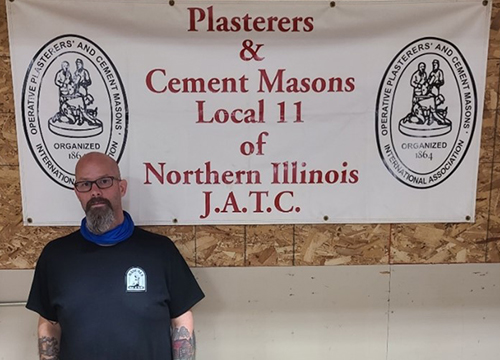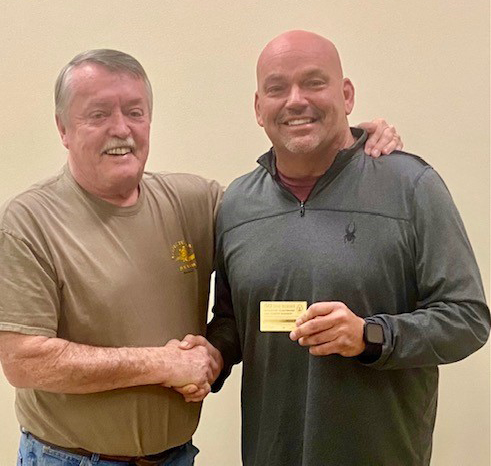 Doug Negus, 50 years in OPCMIA
"Fortunately, I was able to stay with one company and work pretty heavily. The wages increased a lot since I got into the union 50 years ago, and the retirement was one of the biggest reasons. My dad told me that if I wasn't going to do well in school to get into the trades, into a union job, so that's what I did. He said to think about that retirement all the time…and now I'm retired and very happy. With the few investments we made, I've got enough money to keep me going."